Welcome to the
Real

Nano

Project

RealNano is an ambitious 36-month project that will develop novel and fast real-time nano-characterization materials tools & methodologies based on Spectroscopic Ellipsometry, Raman Spectroscopy, Imaging Photoluminescence and Laser Beam Induced Current Mapping that will be integrated to in-line R2R (Roll-to-Roll) Printing and OVPD (Organic Vapor Phase Deposition) Pilot-to-Production Lines (PPLs) for characterization of Organic & Printed Electronics (OE) nanolayers, devices & products during their manufacturing.
RealNano will start from TRL4 to achieve TRL6.
The consortium consists of 10 partners from 6 different European Countries (Greece, Germany, Italy, Denmark, Hungary, United Kingdom).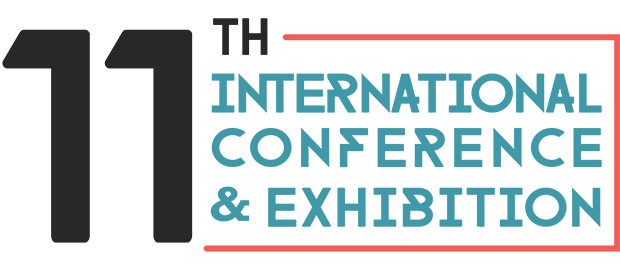 11th International Conference & Exhibition on Green Flexible & Printed Electronics Industry

11-12 October 2021, Divani Caravel Hotel, Athens, Greece
The Hellenic Organic & Printed Electronics Association (HOPEA) and the Nanotechnology Lab LTFN co-organize the 11th International Conference & Exhibition on Green Flexible & Printed Electronics Industry. This International Conference will bring together Key Industrial Players, End-Users, Entrepreneurs, Investors, Top-class Scientists, Engineers, Policy Makers, Politicians and Representatives from the National, European and International Authorities to discuss, networking, make business and establish the Strategy and Policy for boosting the rapidly evolving Green Flexible & Printed Electronics hundred-Billion euros Industry in Green Energy, Renewable Technologies, Fuel Cells, Green Hydrogen, Energy Autonomous Systems, Lighting, Electronics and Communications, Automotive, Electrical Vehicle, Buildings, Smart Cities, Agriculture, Intelligent Packaging and Security, Health Care, Wearables, IoT, etc. contributing to a Green, Digital, Decarbonized and Circular Economy Society and Planet.
The Conference & Exhibition will be a Hybrid event, combining both Live (On-site) and Virtual (On-line) presentations and participation.
---
CORNET OIE Platform
The CORNET OIE platform is an element of the unique CORNET Open Innovation Environment (OIE). Main objective of the CORNET OIE Platform is is to achieve links and increase the connectivity among different types of entities from the academic, research, industrial and business communities, that have a common interest in the triangle of manufacturing, modelling and experimentation of that aims Organic/Large Area Electronics (OLAE) and their commercialization. Via the CORNET OIE Platform, the users gain access to a variety of tools and services that enable them to find direct solutions to problems concerning the OE field.